Crystal Website Hosting and Development
Crystal Clear Web Hosting Solutions
Our Services
We provide a one stop service for your website.
Domain Name Registration and Hosting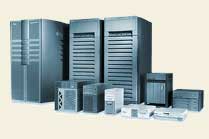 We can register your domain name for Top Level Domains (TLD) including .com .net .org .info .biz .us .me and more. If you need any of the additional TLDs beyond this list, let us know and we can work with you to get one at a resonable rate.
View the full list of domain name registration pricing.
Website Hosting
We have a wide variety of packages to suit your hosting needs from just a small static website to a large database driven content management system. All of our hosting packages come with a wide variety of tools to build your site including disk space, bandwidth, email accounts, databases and more! See our full list of tools on the Hosting Plan Tools Page.
Combined with our website development services, we can get your site up and running to suit your personal or business needs. If you find that none of our packages meet your needs, we can work with you to create a package that will fit your website plans.
See our web hosting plans for the full list of hosting plans and details.
Website Development
Our abilites include a full range of web technologies that we can implement for you including HTML, CSS, PHP, CGI, XML, JavaScript, VBScript, Adobe Flash, Data Base integration and more! Contact us for more details.
We can also help you with your Search Engine Optimization (SEO) and Web marketing. We can work with you to increase your search rankings in Google, Yahoo, Bing and others.
We also develop mobile applications for iPhone, Android, BlackBerry, and Palm mobile phones. If you are looking for specialized development services, send an email to sales@crystal-hosting.net with your details and requirements and we will provide you with a quote for our services.





05/01/2012 - Scheduled Downtime Starting May 2nd 2012 @ 10PM CST


10/13/2011 - Website Hosting Plan Changes


11/02/2009 - 10% off all Hosting and Domain Orders



1-585-861-4139